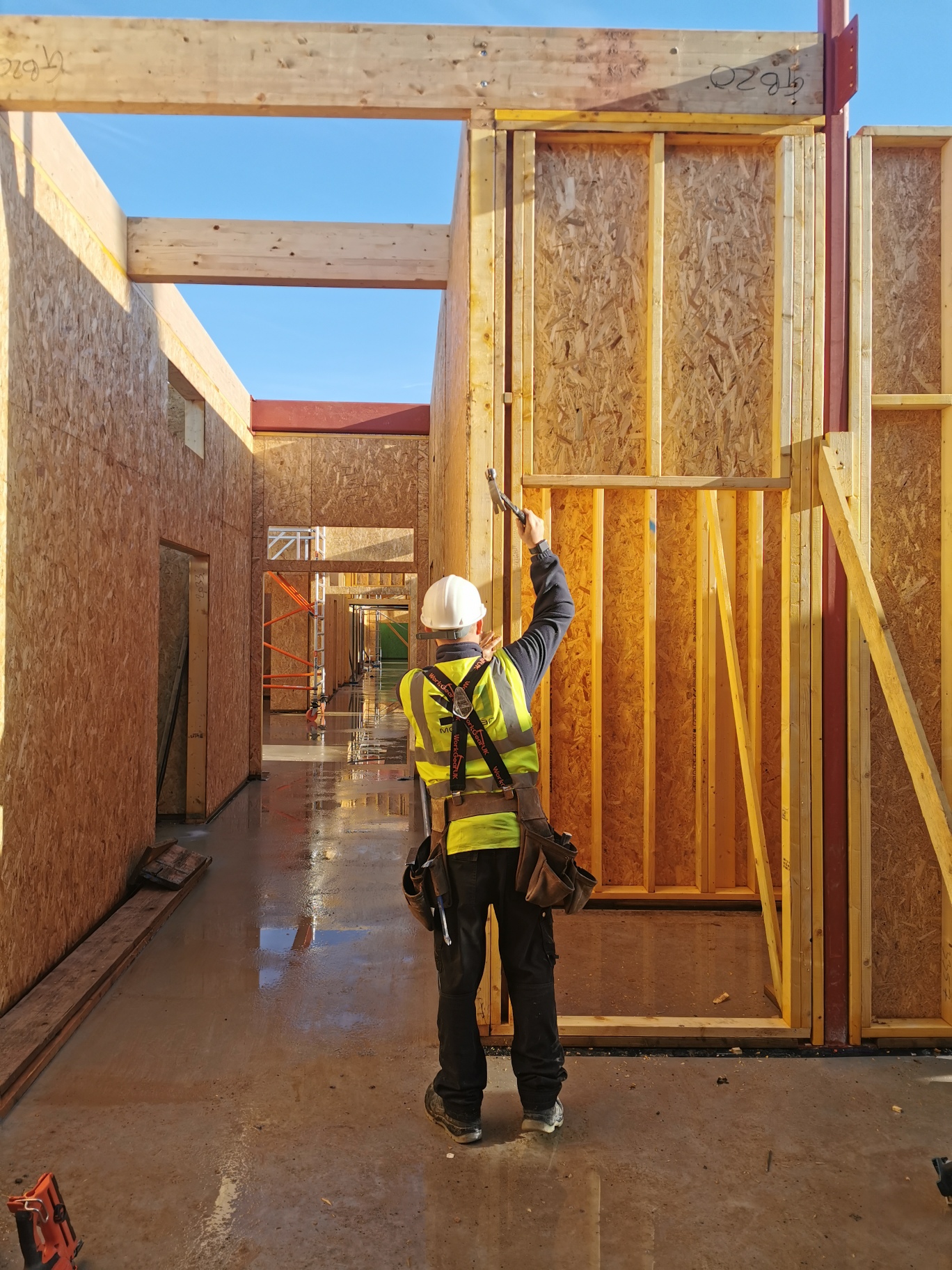 What is Passivhaus
Fri Dec 04 2020 00:00:00 GMT+0000 (GMT)
Here at SO Modular, we have invested heavily in training all our employees in our fitting teams to educate them around the importance of air tightness and Passivhaus standards. We are also delighted to be working with Lloyd & Gravell on two new school builds that will embrace Passivhaus standards.
The Passivhaus concept was devised by Dr Wolfgang Feist who completed a great deal of research into the amount of energy consumed in buildings. He found that the energy consumed was often much higher than originally predicted.
On the back of his work, he developed a building standard that is truly energy-efficient, comfortable and affordable. The first building built with these standards in mind was built some 25 years ago in Darmstadt, Germany.
The concept means that buildings must make efficient use of the sun, internal heat sources and heat recovery, making conventional heating sources unnecessary even in the coldest winters. It also means that buildings must have good indoor air quality, a ventilation system to supply fresh air and a low carbon footprint.
While the upfront cost of a Passivhaus building might be higher, they consume up to 90% less energy compared to a conventional building, dramatically reducing the whole life operational carbon emissions and running costs.
There are increasingly stringent standards and certification criteria around this form of building, which we support wholeheartedly.
Charlotte Hale, our Operations Director, said: "Everything we do at SO Modular is guided by environmentally friendly principles and we believe that Passivhaus principles will become ever-more important and pervasive in the construction industry. That is why we have made the investment we have and are always delighted to work on projects that embrace these standards."
More about the Passivhaus concept can be found here: Passivehaus Trust
Back to our News