INVESTING IN THE FUTURE AND THE WORKFORCE
The new facility is not only a local manufacturing facility that is creating local jobs but will be a community hub, built around building careers and lifestyles for an area with one of the highest unemployment rates in Wales. SO Modular has built links and relationships with Neath and Port Talbot College, Cardiff Metropolitan University and Her Majesty's Prison Probation Service to offer training and qualification opportunities and increase the skills needed to progress and prosper in the construction industry. Through the Farmer report 'Modernise or Die' the industry requires significant shift in the way it is constructing. The factory will include an offsite hub to develop apprentices with the skills needed in this modern construction industry. The training academy will aim to provide vital skills as well as reducing reoffending rates by providing the skills to gain employment. All the factory amenities including the recreational area, wildfowl centre and café have been constructed with mental health in mind and tailored to promote good physical and mental wellbeing. Suicide kills more construction workers than falls from height. SO Modular pride themselves on quality and robustness, to which they are installing a treatment plant that will enable all timber to be treated correctly and monitored closely for quality, to produce the highest possible quality product to increase the lifespan of our timber homes by up to 40 years.
EUROPEAN FUNDING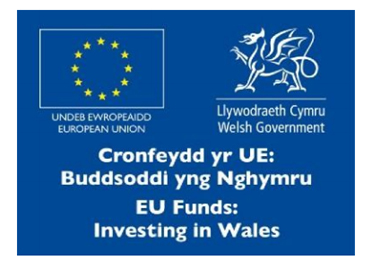 The scheme has been supported by the European Social Fund through the Welsh Government, with help from European funding we are able to provide a super sustainable, factory powered by its own biomass boiler with special filters fitted, not only making our new factory sell sufficient, but also supporting the welsh economy and local community.