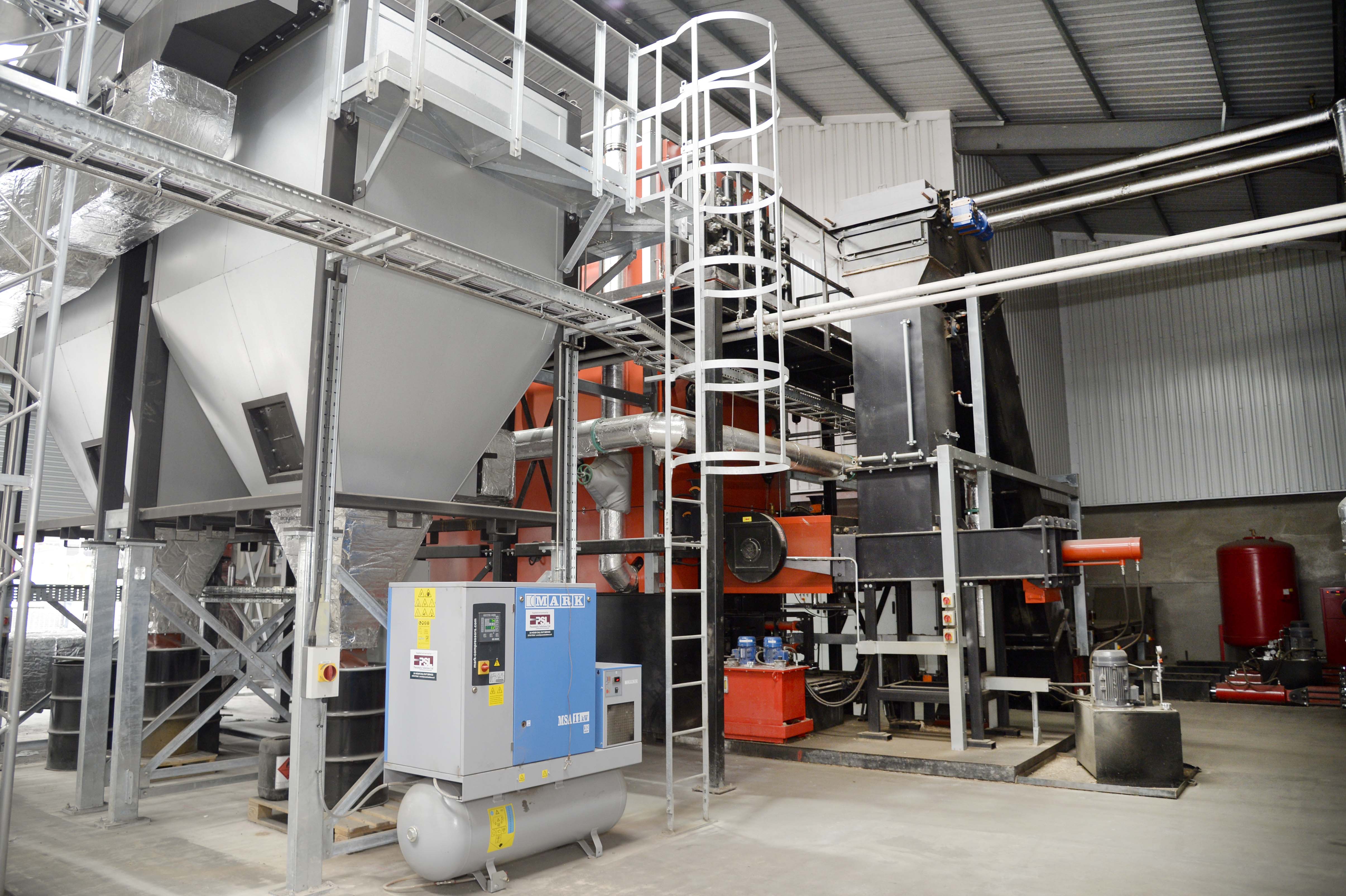 New biomass boiler is a step towards embracing the circular economy
Mon Sep 14 2020 01:00:00 GMT+0100 (BST)
Here are SO Modular, we are delighted to unveil our new biomass boiler at our headquarters, the result of a significant investment but one which moves use closer to becoming completely self sufficient in terms of our energy and our production process.
The cutting edge biomass boiler was installed by energy specialist Novalux Energy. It is fuelled by our offcuts and wood shavings, a natural biproduct of the production process and will re-use 90% of the fuel into usable heat.
It works by burning the fuel at high temperatures to produce heat, or thermal energy. This thermal energy is transferred to a heat exchanger which provides you with heat for space or processes. The technology also utilises carbon filters to filter out impurities in its emissions to ensure they are not harmful to the local environment.
The installation means that we now recycling a very high percentage of our waste material, converting it into energy. We are now almost self-sufficient in our energy needs during production and even have surplus at some points in time, which we sell to the grid.
Charlotte Hale, our Operations Director, said: "We are embracing sustainability in all aspects of what we do and the biomass boiler is just the first of several initiatives we have planned including solar panels. We believe this will be a fantastic case study for the benefits of the circular economy.
"Our aim is to sustainably redefine the buildings we construct and restore our new facility to its former glory but in an innovative and eco-friendly way; we want it to be a landmark of the town again, which the community can be proud of, while also benefiting the local supply chain and keeping jobs and money in the region."
Back to our News