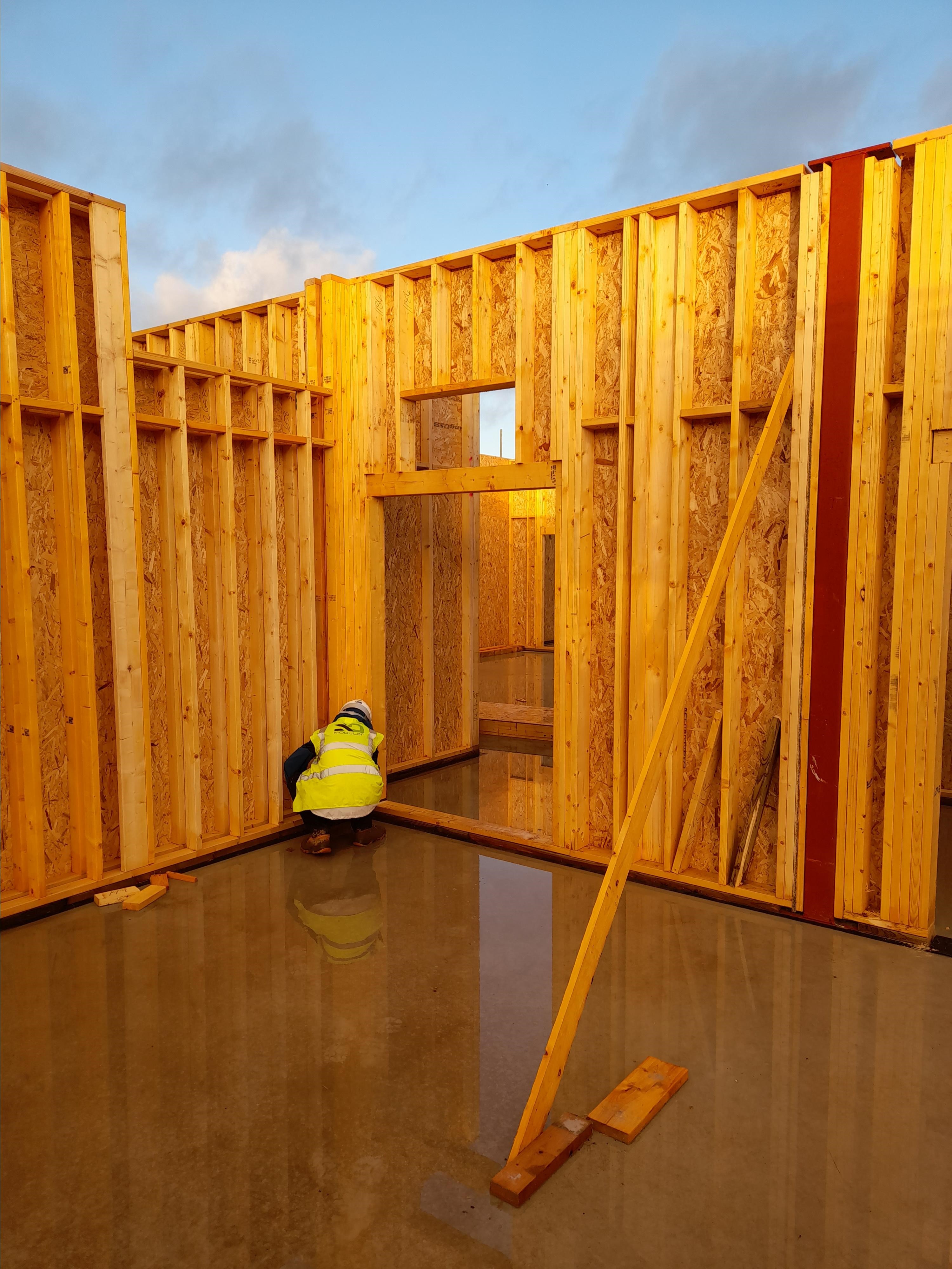 Investing in our people: Passivhaus training
Mon Nov 30 2020 00:00:00 GMT+0000 (GMT)
Here at SO Modular, we are delighted to say that all the employees in our fitting teams have now taken and passed an in-house training programme, designed to educate them around the importance of air tightness and Passivhaus standards.
Passivhaus standards relate to the energy consumed by buildings and the extent to which they are energy-efficient, comfortable and affordable, applying stringent standards and certification criteria to buildings.
The training was carried out by specialist design and manufacturing engineer, Verity Moorhouse, who we are working with us as part of a Knowledge Transfer Partnership, a Welsh Government initiative designed to help companies innovate by matching the skills and expertise of individuals in higher education with companies.
The initiative also represented an important landmark in our journey to establish a formal training academy at our headquarters, the former Metal Box Factory, in partnership with Neath Port Talbot College and Cardiff Metropolitan University.
The Passivhaus training programme enabled us to collect invaluable feedback from staff on the best way of creating a training academy on site with a view to launching the best learning facility for Offsite Manufacturing in the UK.
Charlotte Hale, our Operations Director, said: "We believe in the importance of training the next generation and the value of quality in everything we do. A training programme like this helps instill these values in our people, and ensures our staff are trained correctly.
"We understand that without the right training in place we cannot achieve the best results. Our aim is to inspire future generations to believe in producing a quality product and protecting our environment."
Back to our News